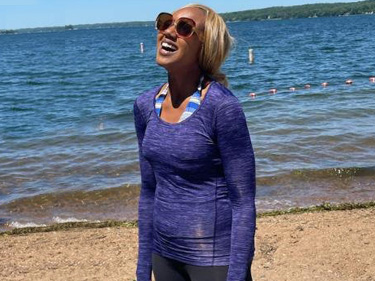 I have now officially been a part of the TOPS crew for six months. And thanks to all of you, it's been an overwhelmingly positive experience so far! I very much appreciate all the feedback and questions sent via email or posted weekly on the blog and social media. So keep the comments coming, because I read each one, plus do my best to respond to every one of them.
Also now that summer is well underway, my travel schedule is cranking up. I am headed to Louisiana in a couple of weeks before hopping a flight to Seattle in early August to teach a writers' retreat. Which means I need a bit of extra time to brainstorm new Wellness Wednesday content. Look for the next installment to go live online July 27. But if you need helpful reminders for your own staycations, getaways or social gatherings coming up in the next few weeks, revisit one of these recent posts for health-centered inspiration:
Welllbeing Whiz Guide to Summer Travel
Nourish Yourself … Without Taking a Bite
Plan Ahead To Eat Well Year-Round
Move with wisdom. Eat for wellness. And walk with a fresh feeling of wonder this Wednesday!