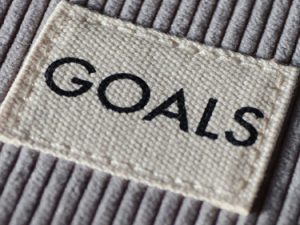 A new year is frequently acquainted with fresh starts in myriad aspects of our lives. Currently, I am attempting to revamp the management of my personal and professional expenses in hopes of succeeding at the financial goals I've set for 2023. I also want to do an ultra-race within the next two years—which means gradually incorporating longer runs into my fitness plan if the intention is to get through a 30+ mile run without collapsing at the end. Both of these objectives are going to take a fair amount of time and effort but that's usually how it goes in terms of making lifestyle shifts that we desire to sustain longer than a few weeks. This resource round-up might also help you manifest the following wellness priorities in the months ahead.
Sleep:
Many of us are chronically overtired due to inadequate rest. I have decided to start setting an alarm on weeknights to prompt me to begin the bedtime routine sooner, especially when I need to be up early the next morning to drop my kiddo off at school. If you're also struggling to cultivate better sleep habits, you may want to try using one of these free apps:
Dry January:
I first became 'sober curious' back in the Spring of 2020. My desire to drink drastically decreased once we needed to stay 'safer at home' and all in-person gatherings ceased. Now that many social events have resumed, I am choosing to primarily stick with nonalcoholic bevys on most occasions. Luckily, zero-proof and low-alcohol drinks are growing in popularity now that a plethora of bars, restaurants and brands have added nonalcoholic wine, cocktails and spirits to their menus. Plus, it has been a trend in the past few years for folks to see how long they can abstain from imbibing during the month of January. Thinking about giving it a go? Nomo, I am or Sober Time are digital tools that can provide daily encouragement and accountability.
What's at the top of your "health bucket list" for this year? Help us cheer you on by sharing in a comment below.
Be aware of the wellbeing already present within you this Wednesday.
—Rachel