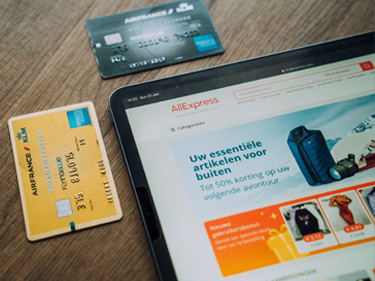 With the holiday season quickly approaching, many of us will be making a lot of purchases online. However, the advice to shop smart also requires being cautious about how and when credit card numbers and checking account information is shared, as well as stored, on websites.  
According to a study on the State of Internet Scams 2022 that analyzed data partially obtained from the FBI, "Seniors remain by far the most victimized group overall losing $1.68 billion last year, but the surge of Gen Z victims is alarming and speaks to the growing sophistication of scammers." In addition "$6.9 billion was lost to online scams" last year which is almost twice as much than "$3.5 billion in 2019" before the COVID-19 pandemic began.
Money-related problems can affect our ability to care for ourselves and loved ones so use the following facts to help keep your financial information "safe."
1) Student Loan Forgiveness: The website SocialCatfish.com advises to steer clear of "fake websites with imposter Department of Education logos that trick people into providing their bank and personal information in hopes of having their debt forgiven."
How to Avoid: If interested in applying for or learning more about the student loan debt forgiveness program, access the U.S. Department of Education's official portal for this program at StudentAid.gov.
2) Online Gaming: Another common scam is people receiving fake links to buy features in games they regularly play on their mobile devices. Once the link is clicked, your login information and any credit cards saved in that particular app have now been stolen
How to Avoid: If you receive a DM (direct message) that has a link, do not click on it before double-checking who sent it to you—and why.
3) "Free" Products: An "exclusive" deal or promotional opportunity is offered for low or no cost. But in reality, in order to receive the promised items, a high shipping fee will be charged or an ongoing membership fee assessed per month for up to a year.
How to Avoid: Always thoroughly vet any offers you receive via social media by doing an online search to verify a company's website, plus read the fine print about its products and services—especially before filling out any forms and/or sharing any personal details such as bank routing info, current employer etc. 
If you think you may have been scammed or contacted by a fraudulent entity, the incident can be reported to FTC, IC3, FBI and IdentityTheft.gov.
Feel free to chime in below with any other scams you have personally experienced or know to have happened recently in your region. 
I wish you all the wealth of wellness this Wednesday…& everyday!
—Rachel