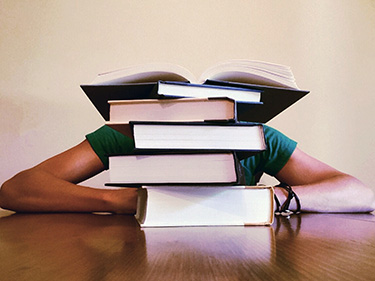 Editor's note: I was chatting recently with TOPS Nutrition and Fitness Editor Rachel Werner, all about how she naturally gravitates toward wellness podcasts, books and other forms of media. I loved that! We spoke about Rachel discussing some of these items in her blog (or in email form — or somewhere else on tops.org). So you'll likely be seeing this type of content moving forward.
Just keep in mind, our mentioning of a book or podcast isn't necessarily a recommendation or an endorsement; it's just a heads up of what's out there, what's trending, and what you might be interested in checking out for yourself. If something seems like it won't be of interest, feel free to keep scrolling! And as always, check with your personal physician before implementing any new big changes into your routine. Happy reading! Here's Rachel. — Michelle Ganley, Director of Communications
I've recently started listening to an assortment of wellness-related podcasts.
For a holistic point of view that includes everything from nutritional advice to women's health to cultivating financial well-being as a person of color, "Food Heaven" is quite informative.
Plus, I adore the Maintenance Phase. Each episode is two researchers unpacking the little-to-no scientific evidence behind numerous dietary trends. And their brutal honesty is delivered via humorous jabs at the misguided public figures primarily responsible for perpetuating these myths.
Next, I've enjoyed "The Joy of Movement: How Exercise Helps Us Find Happiness, Hope, Connection, and Courage."
The idea here is, moving our bodies is not simply about fitness.
Any form of active recreation has the capacity to have a transformative impact on us in terms of emotional health, community building and quality of life.
Psychologist and author Kelly McGonigal explores this — and more — using statistics and personal stories from North America and Britain. If you need a mental re-set to help you want to start exercising regularly again, read this book (or listen to the audio version)!
Be well this Wednesday,
—Rachel