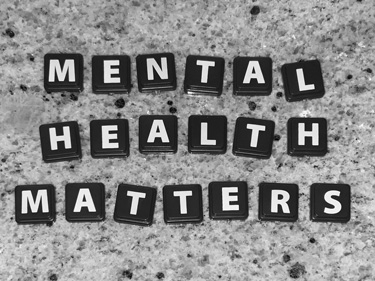 I want to thank you all for continously making this Wellness Wednesday blog a safe space where everyone can be honest about the triumphs we achieve and the ongoing challenges we face.
Being vulnerable by sharing when we are going through difficult times isn't always easy. But that's a testament to the strength of this community: "We've got each other!"
I encourage you to keep being open within your chapters plus via the TOPS online platforms— especially during moments in which a sincere reminder may be needed that you are not alone. It is equally crucial to feel as though you can speak candidly with your health care providers. Do not be afraid to advocate for yourself. It is your right to ask clarifying questions to affirm any medical professional has the appropriate skill set to provide the comprehensive support you need. For example, some primary care physicians may prioritize staying well-informed about the latest research and treatment options for mental health conditions. However, there are those who do not. Never hesitate to ask your doctor for a referral to see a specialist or an alternate practitioner if it seems your main concerns are going unheard and/or your mental health is continuing to decline. Also avoid assuming no one else will be able to understand the thoughts and emotions you are trying to process. For example, suicide is now "the 12th leading cause of death in the United States." This means that potentially 50% of the population will eventually be connected to someone who has died by—or attempted—suicide in their lifetime. And next month is Suicide Prevention Month. Expect an increase in dialogue about this topic led by public health organizations, as well as additional information being made available about low- to no-cost resources such as:
988 Suicide and Crisis Lifeline: Dial "988" from any mobile or landline phone within the United States to speak with professional counselors trained in suicide prevention and mental health crisis management.
Most Days: An app that was created in partnership with The American Foundation for Suicide Prevention for coping with loss as a result of suicide or people currently struggling with suicidal thoughts.
Is there a website that has helped you access affordable counseling and/or another digital tool that you regularly use that has positively impacted your mood stability? Feel free to start a discussion thread below, if so.
Let your wellness warrior shine this Wednesday!
—Rachel