One-bowl meals are becoming more and more popular and are a fun, healthy way to fuel up without feeling weighed down. You can take this tasty trend one step further by making your own edible bowl. Veggies like squash can serve as the perfect holder for your favorite fall dishes. And, as a bonus, using edible bowls makes for fewer dishes! Give these three edible bowls a try for your next lunch or dinner.
Spaghetti squash – Carefully cut the squash in half, scrape out the seeds and place cut-side down on a baking dish or pan. Bake until tender, then fill with hearty vegetable chili or roasted veggies with ground turkey and a sprinkle of melty cheese. Twirl the spaghetti-like strands of squash around your fork as you finish this festive fall bowl.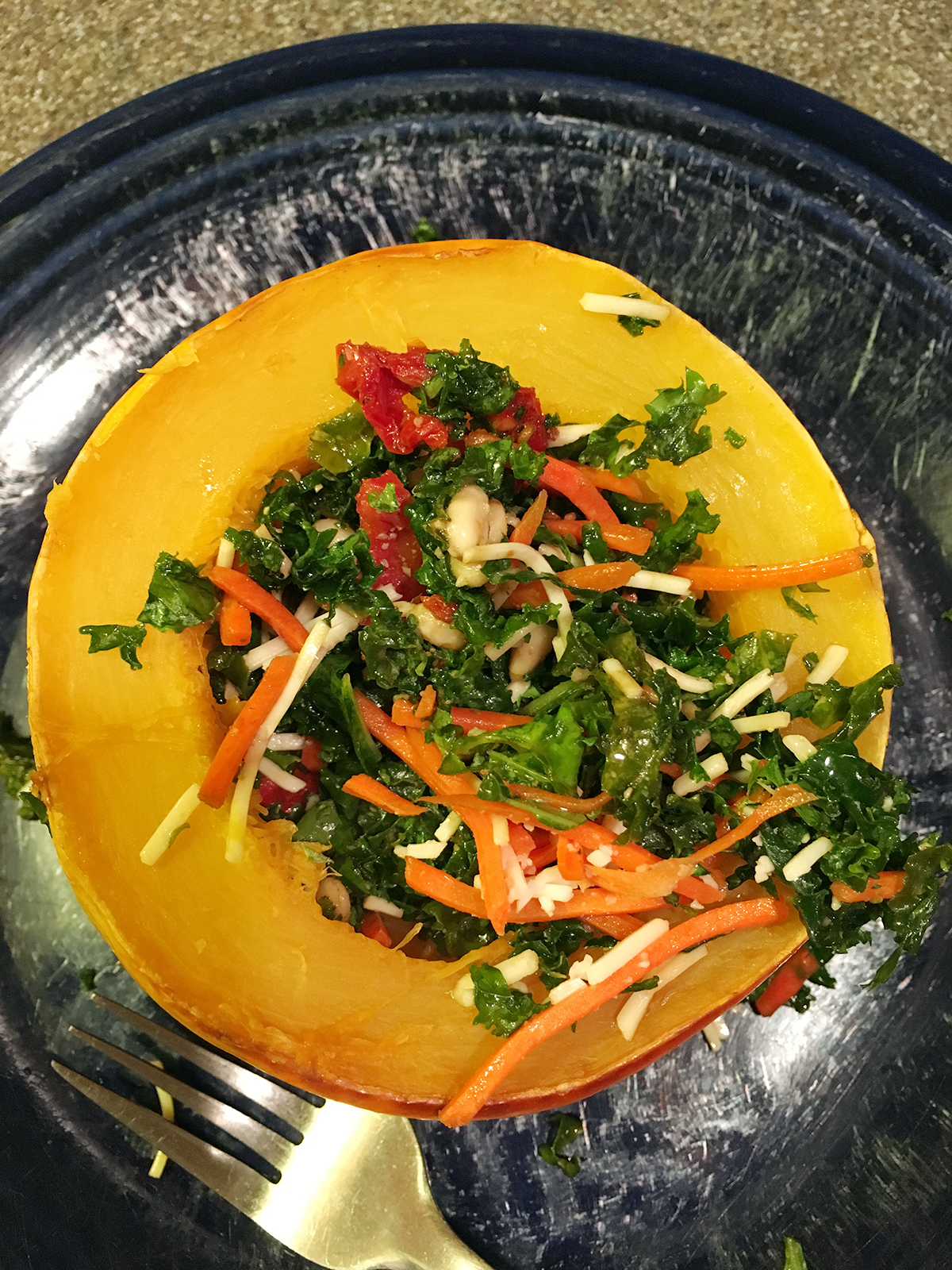 Acorn squash – Prepare this squash the same way you would the spaghetti squash bowls. Feel free to drizzle a teaspoon of butter or olive oil on each bowl before baking. Then fill with your favorite fall bisque or salad.
Avocado – Okay, so this isn't exactly a fall veggie, or even a veggie, but it's the perfect year-round vessel for your favorite chicken salad or spicy coleslaw. Cut the avocado lengthwise, carefully scoop out the pit and start filling!
Do you have any fun veggie or fruit bowl ideas? Share them below!