This week, I'm excited to once again have TOPS Publication Specialist Taylor Patton as my special guest blogger.
National Nutrition Month® is back! Created by the Academy of Nutrition and Dietetics, this annual campaign keeps nutrition top of mind by helping people make healthy and informed food choices. The 2020 theme, "Eat Right, Bite by Bite," promotes the message that small changes over time can add up to BIG changes … a message I know resonates with members and nonmembers alike.
In honor of Nutrition Month, I thought I would count down "article by article" to my TOPS News all-time favorites. With so much information packed into each issue, it's good to refresh from time to time. Without further ado, enjoy!
7 – Herbs Brighten Home, Flavor Cooking
As the article says, "Store-bought is no match for fresh, homegrown herbs." Herbs can spice up a meal or freshen up a salad. An extra bonus is having access to free exchanges whenever you want!
6 – Think Inside the Bowl
Nutritious, colorful and delicious, "One-bowl meals are the perfect solution for a quick weeknight dinner or healthy breakfast." The best part is each recipe counts as one serving and follows the Food Exchange System.
5 – Alcohol and Your Weight-Loss Plan
Ah yes, the timeless debate of whether or not you can enjoy a glass of wine and still lose weight. Registered Dietitian Dena McDowell, RDN, answers all your calorie questions and shares a game plan, so one sip doesn't tip the scale.
4 – To Keto or Not to Keto
This has been the question for the last two years and doesn't seem to be losing steam anytime soon. While the ketogenic "diet" may work for some, it may not be the right choice for you—and that's OK! TOPS Contributor Nia Mitchell, MD, MPH, answers the tough questions about this trending topic in our latest Q&A.
3 – Rethink That "Healthy" Drink: Parts 1 & 2
Sip smarter by reading this two-part series by TOPS Medical Editor Vidya Kidambi, MD, MS.  She explains why diet drinks may not be the healthier choice when monitoring sugar intake and uncovers the mystery of kombucha and other probiotic beverages.
2 – Eat Tacos, Lose Weight 
That's the dream, right? You can make any day "Taco Tuesday" with these three delicious dinners based on the Food Exchange System. As the article says, "You'll be transported to sunny skies and beachy vibes with these mouthwatering meals."
1 – Navigating Nut Milks
Almond and coconut and oat, oh my! It seems like every coffee shop in the U.S. and Canada has non-dairy options now—but are they all better for you? Luckily, this article is here to help! Informative and easy-to-follow, this beautiful spread compares plant-based (and dairy) varieties side-by-side.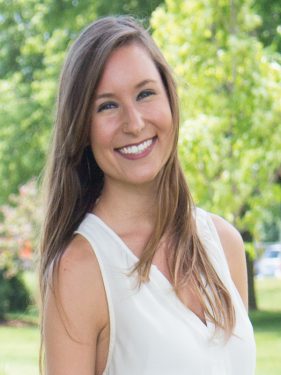 Do you have a favorite TOPS News article that's not in this countdown, or is there a nutrition topic that you'd like to see TOPS cover? Let us know in the comments below—we may feature it in an upcoming blog post! And we're always looking for feedback and news ideas for the magazine.
Published in Milwaukee Magazine, Edible Milwaukee and TOPS News, Taylor loves finding everyday stories of real people that are just begging to be told. A vegetarian for 14 years, she believes everyone can drink more, eat more or be a little more green.