We all came to TOPS to get healthy and lose weight. That's the story. But each of us has different motivations, different needs and different struggles. While it's important to focus on weight loss and being accountable to ourselves and to one another, it's also essential for us to hear and respect each member's individual voice and choices. That's why we always like to feature a variety of member stories, recipes, exercises and programs in each issue of TOPS News and on our website. What resonates with one person may not strike a chord with another. For that matter, what worked for us last year, last month or last week may not serve us anymore.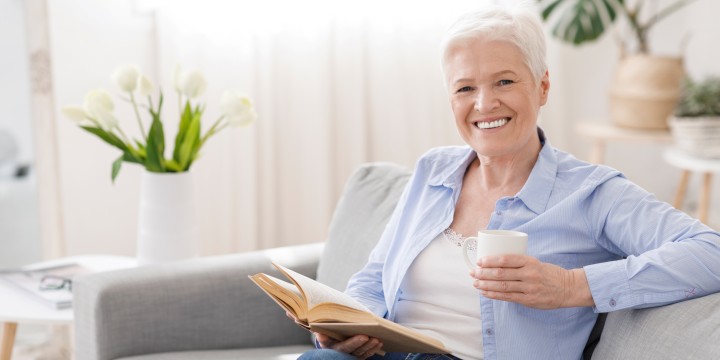 Do you have junk to jettison? It could be junk food in your cupboards, junk mail on your counter, or just junky thinking that's taking up space in your life and mind. It may be time for some spring cleaning. Whatever is holding you back—make a choice to let it go.
Taking time for ourselves to think about what we really need right now is so important. Let's focus on the small but important steps we all can take to readjust our attitudes and reclaim our lives. Whether it's taking five minutes to practice deep breathing or signing up for a weeklong TOPS Retreat, we can all find time to press the reset button.
Perhaps you, like me, will be inspired by the results of the TOPS 100 Million Minutes Exercise Challenge from last spring. Every minute counts. Every pound counts. Mostly importantly, everyone counts. Spring is a new start— make your voice and your choices count!
Sincerely TOPS,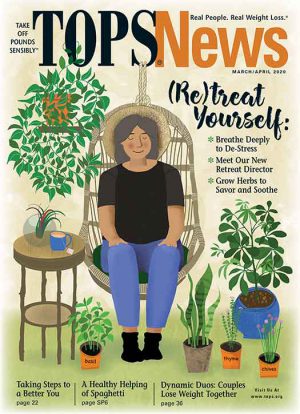 Adapted from Rick's President's Message column in the March/April 2020 issue of TOPS News.
TOPS News magazine is one of the benefits of an annual TOPS membership. Not a member? Learn more about joining.