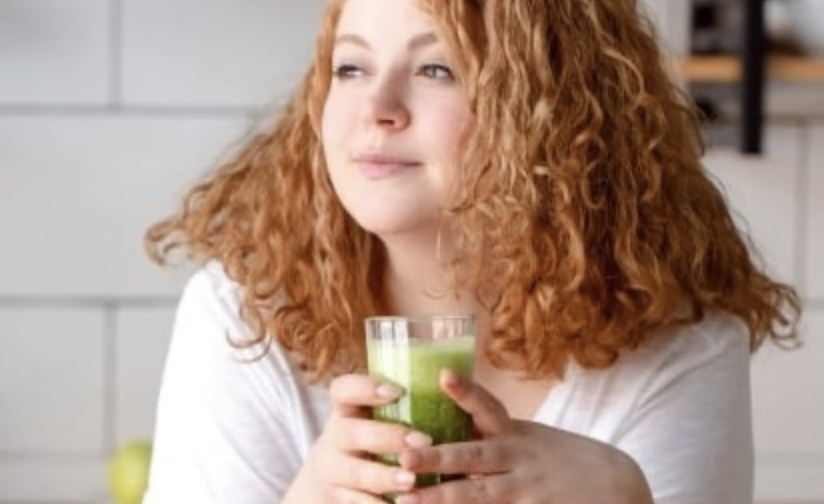 If you've heard me speak in my time with TOPS — which I've now done a handful of times, between SRD-type events and bigger Zoom calls — you might have heard me use the phrase "generational awareness."
I believe TOPS does have a bit of a generational awareness problem, and it's something I'd like to help solve during my time here.
If you're scratching your head right now, wondering what I mean, consider this: Have you ever asked someone age … 50 or younger, let's say, about TOPS, and they met you with a blank stare?
Or, let's say you've had ANY degree of success with our organization. "How'd you lose the weight?" (I imagine someone would ask). "TOPS Club!" … "Never heard of it."
Man. That's hard to hear!
Yes, I am speaking in hypotheticals right now, for the most part, but this has been my situation for the past year now — the entire time I've been working for TOPS.
It's the rare exception when someone has heard of TOPS. And that's a shame, especially considering I live in the city of Milwaukee, where this fantastic group got off the ground in the first place. You'd think we'd have the MOST awareness right here in town, regardless of someone's age!
Here are the few comments I've gotten from people who've even remotely recognized our name:
— "TOPS? I think my grandma did that back in the day. She loved it!"
— "We had a friend in Chicago who swore by TOPS. I had forgotten all about that name. TOPS is still around?"
— "I lived in an apartment building in the '80s that used to host TOPS meetings. I always wondered what those were about!"
I mean, the good news is, we got a positive comment in the mix! Clearly, the fact that we're 75 years strong is a selling point.
But yes, I do realize this blog entry might have gotten off to a harsh start. To me, this is just the reality of where we are right now. We need growth, and to get our name back out there — name recognition, period, is a reasonable place to start.
After all, we can't expect people to hear of us and join, in one fell swoop.
You guys, our wonderful members, are so often incredibly loyal to TOPS — we hear it all: "I read every magazine cover to cover, as soon as it hits my doorstep!" or "I'm traveling in for the 75th anniversary event, absolutely!" or "You should meet this woman at my chapter; she's been KOPS for 40 years!" You're all nominating one another for Member of the Month; it's a beautiful thing. We love you back!
So yes, I do realize we have a LOT of people who love us … people who've changed the course of their lives, or saved their own lives, by crutching on their TOPS friends and attending meetings religiously.
You folks are the members who make TOPS so valuable and strong. When I say things like, "couldn't be more proud of you!" or "we appreciate you so much!" — man, there's no way I could overstate that. I firmly believe what makes TOPS so worthwhile are the people and the experiences that we provide. It's accountability. It's routine. It's a judgment-free zone, with friendship and support and lifelong connections. It's not just weight loss … you can check that box a lot of different ways. It's weight loss SUPPORT, with "support" being the key word.
In a post-pandemic time when some people are reeling from that feeling of loneliness and isolation, TOPS chapters across the U.S. and Canada (not to mention online!) invite you to come on over, no questions asked. Meetings are warm, welcoming, useful and productive. They can help you get back on track if life has kind of "gotten in the way," so to speak.
Gosh, when we put it that way, why HASN'T everyone heard of us?
It's such a classic concept that will truly never go out of style.
Speaking of our loyal members, this discussion likely won't come as new information to you guys.
I hear from you too, sometimes — "why doesn't TOPS advertise?" Or "if only you had <fill in the blank suggestion>, more people (or younger people!) would perhaps pick up on what we're offering."
I know it.
I'm not sure if this helps or feels frustrating, but I promise — I know. We'll get there! I believe that. With a little time, patience and the right initiatives, we'll grow, in our own way. We have lofty goals in mind and some exciting plans in the works, but don't think all of this is lost on my team. We're trying as many things as we can, considering we do have quite a few limitations as a nonprofit.
And that's why your own local efforts REALLY have an impact. That's why we ask for donations: To help bring our program to more people, regardless of economic status, or to launch new programs or ideas. That's why we ask you to help us spread the word and keep an open mind about new projects. All of these seemingly small things DO add up, I promise!
With that said, I feel like I've shouted these pages from the rooftop already, but if you wouldn't mind sharing … I am proud of some of the progress we've made over here just in the past year!
And perhaps these will help make our messaging a bit more clear, when you DO inevitably get younger people asking about TOPS.
So, if you feel like TOPS is a *lot* to explain to your friends and family, or you suspect our website has a lot going on (which it does – sometimes in a good way, too!), then I invite you to check out this page. Share it! Splash it around your social media. Borrow some of the words!
We created this a few months ago, sort of as an EXTRA, complementary item to our real website (long story). Links, for the most part, take you back to tops.org, so that interested parties can come sign up and join us officially.
I love the look and feel so much.
We also re-did some of these pages:
How To Start Your Own TOPS Chapter
And actually, now that I'm on a roll …
If you go to tops.org and sign in, we've made quite a few tweaks to our Members Area in the past six or so months. If you click or tap on the blue button in the middle-right part of the page, "My TOPS Resources," we've simplified the categories quite a bit, so that things are easier to find.
Find A Meeting is always one of the best places where you can send new people. Most of the questions that come into our Facebook page are "Where can I find a meeting in Oak Creek, Wisconsin?" Just advise people to type in that ZIP code and they'll be all set.
Easy peasy!
We're in the process of updating our online meeting page, too. We recently re-did How To Create or Join a Virtual Chapter, if that concept is at all intriguing to you.
Website changes are coming!
I just wanted you to hear it from us, formally. (Well, if a blog entry counts as "formally"), lol.
So if you're ever asked, "What is TOPS, anyway?" just know that you're part of the cause — bringing TOPS to more people, every bit of awareness helping, and we invite you to share that page online that I linked. Your own success stories, anything you have that's positive to pass along … it's all part of the puzzle.
Cheers to the next 75 years!