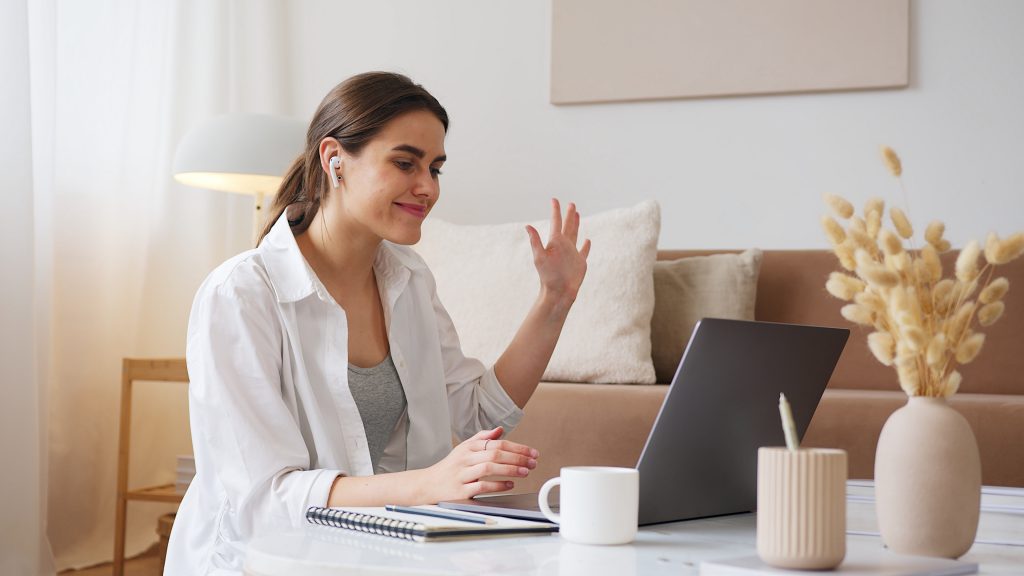 ---
Hi all! Phew — it has been far too long since I've blogged. And I actually have quite a few posts in draft mode, so I'll try to roll them out over the coming days and weeks, in an effort NOT to slam you with too many entries all at once! We're about to go from 0 to 100 over here. 🙂
My team has been extremely busy over the past month or two, and we'll address that too, but for now, I want to circle back to a topic we started talking about earlier this year.
For any regular TOPS Of Mind readers, do you remember this post? Or, for our members who read their issues of TOPS News cover to cover … do you recall this inside-front cover?
I think it's finally time to revisit this topic.
Have you heard of a social media platform called Discord?
Discord is a website and an app — and it's still considered relatively new, in the grand scheme of things, but it's not BRAND new. Discord actually came out in 2015, the internet tells me, although buzz has really increased over the past 2-3 years, in my opinion.
Discord users can communicate with one another using video calls, texts, by sharing media and files in private chats — or as part of communities called "servers."
Basically, we now have a TOPS server, or space, where we can all come together and connect. It's almost ready for you!
It's about to be so fun.
Discord is almost like a chatroom (or a bunch of chatrooms in one central location) for TOPS members to discuss anything and everything that's on our minds. There are SO many capabilities; it's going to blow your mind!
For example:
— Want to chat about the latest issue of TOPS News?
— Are you stuck in a rut, when it comes to recipes or workouts?
— Do you have to present a program at chapter next month, and you're not sure what to use?
— Would you like to connect with other KOPS?
You'll be able to view "channels" (again, best to think of these like chatrooms), and discuss all of the above. Or, if only one of those topics sounds interesting, just follow your heart — go wherever your preferences take you!
And if you'd rather just discuss something privately with your chapter, or members in your state, or with various levels of Field Staff, perhaps there will be an opportunity for you to do that, as well. Not everything needs to be in a public-facing chat. You can message in "closed"-style chats, as well.
It's so accessible. It's a quick line to HQ, as well. Let's say you need to get ahold of me, or your Service Program Administrator, or you have a bigger-type issue you'd like to collect feedback on with dozens of TOPS members. It's all at your fingertips!
Oh, and just to rewind a bit, you can pull Discord open in a browser tab, like you would Facebook, if you're on your home computer, or you can download an app for your tablet or phone. You can log on every day, every week or every month — it's whatever you'd like to make of it.
It's also the chance to enjoy 24/7 support, so if you're feeling snacky at midnight, and you wish you had somewhere to turn … now you have a place.
The "lounges," as they're called, are similar to Zoom rooms. You don't have to show your face and pop in there, but maybe as we roll out in this space, you'll find that you want to. And the sky is the limit — we've chatted about what kinds of cool offerings we could make available in there, as well. TOPS Talks? Live workouts once a month?
Anyway, I didn't want to lose your attention completely, or say too much too soon, or too little. But yes … Discord! Coming soon to a computer near you.
I just thought it was finally time to release a few more details, so now you have them.
We've already shown Coordinators how to sign in, Advocates are on deck, and then we plan to roll out to online and virtual members after that. We're excited to collect your feedback as we go.
One final thing: I know change can be hard. In no way are we mandating "you must sign up and make an account on Discord immediately!" 😉 But we do think you'll really like it. Discord is a BIG place with a ton of features, and it might feel overwhelming at first. It doesn't have to be that way. Also, I'll walk you through the process. Expect tutorials, FAQs and more.
All this to say, when you're given instructions on how to sign up, I really do hope you'll give it a shot! It's similar to Facebook, but with more of a closed-community feel. I keep telling people, if you want to shout your successes, Facebook is a great place where you can do exactly that. SO many people are on FB, that "Share" option is a great way to expose our great group to newcomers, and I still want that to happen, 100 percent.
Just consider that Facebook isn't always an accurate portrayal of our membership — and things that you want to keep private, maybe WON'T be, on FB. Discord could be different. Discord is for current TOPS members only, and we intend to keep it that way.
OK … at the risk of oversharing, I think that's it for now! All I can ask for today is that you try to keep an open mind and consider the exciting possibilities. Trust me – I think you'll really like it.