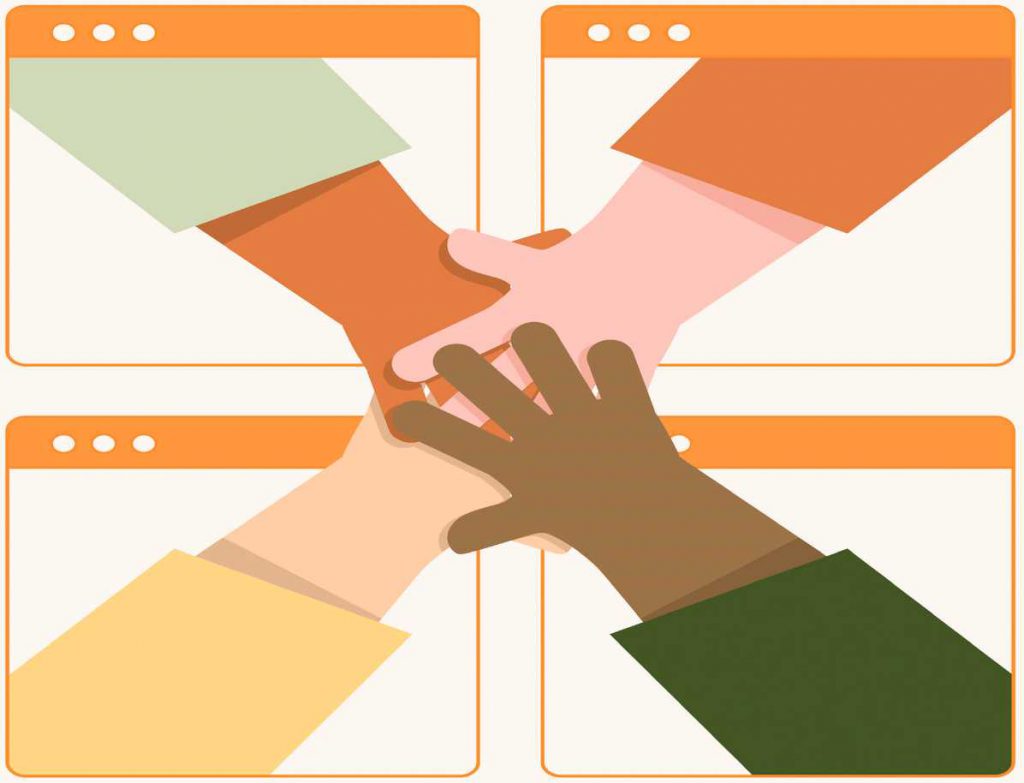 ---
You guys read the magazine, right?
Real talk, I love TOPS News. It's a big reason why I took this job — I still adore magazines, print products, longform journalism, you name it (even though I realize that's not very "on generation" for many millennials, lol). I even got my career start in print journalism. I'm so happy to be able to write and edit for this excellent publication.
The magazine, in my opinion, is one of the best perks of TOPS membership. You get to read about what other chapters are doing, glean some inspiration for programs and workouts, see the latest TOPS "royalty," what's trending in the medical world, etc. TOPS News is such a fantastic resource.
Anyway, I wanted to talk about the inside front cover, from the January-February issue. Did any of you see it and wonder what the heck we were talking about?
More Connections.
More Support.
More Options — All at your fingertips.
Ever wanted the possibility of 24/7 support, but you weren't sure where to turn? Coming to your phone, tablet, or laptop in 2023, we're rolling out a new space for TOPS members.
This will be an exciting time for our great group! If you love the idea of our community and checking in with your TOPS friends online, but you're looking for something that goes beyond the typical social media channels, then you'll want to stay tuned. Something big is brewing—we can't wait to tell you more.
So, WHAT is all that? 🤔
I ask, because I'm ready to tell you a little bit more … my team has been working on this almost ever since I started at TOPS, back in June.
And we are SO excited!
Here are some new details:
It's coming to Coordinators first, likely at the end of the month. (Stay tuned!)
Once we have Coordinators on board, we'll roll out to a select group — likely our TOPS online members, to see what you think and gather some constructive criticism.
Although this new "space," as we'll call it, IS indeed online, it's intended for all members, both online and in-person.
You do not have to be very computer-savvy to enjoy this new offering. I think you'll find this to be pretty intuitive and easy to use!
It will give you a community space, for both members and Field Staff, and cut down on our Facebook reliance. (I say "our" as a collective "our"). I realize that Facebook is king when it comes to a lot of adults and social media. But this isn't that. Although I will encourage you, if you're on Facebook, come follow our real TOPS page, rather than one of the 900 spinoff groups! 🙂 No shade to the spinoffs, but it can be hard to tell which account is truly the official TOPS page. It's this one, by the way. Give us a follow, if you haven't already?
All right, that's it for now. Coordinators, watch your inbox for some more specifics by the end of January.
Members, you're next!
Any guesses as to what exactly we're cooking up over here at Headquarters? My comments are open!