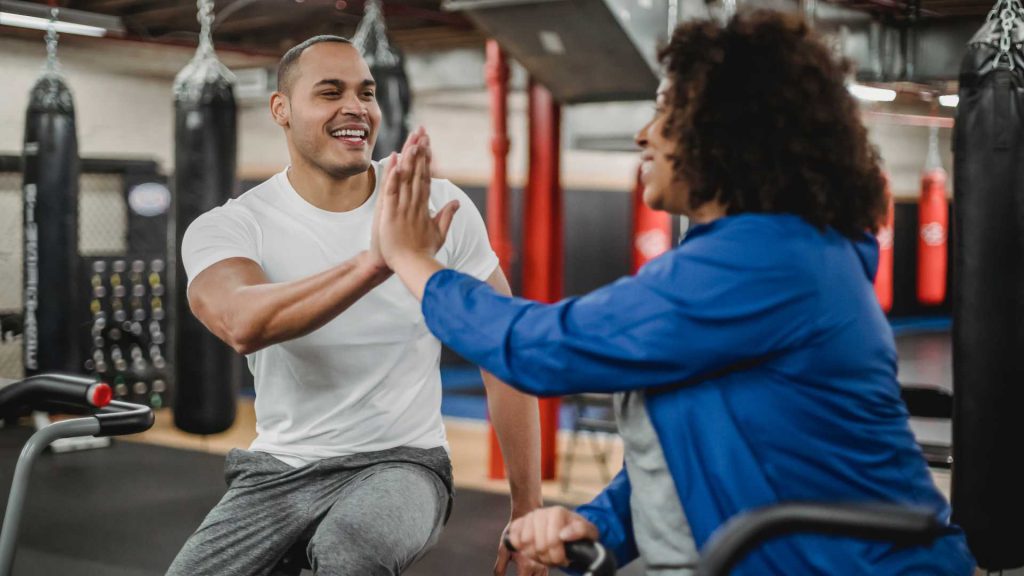 ---
Happy 2023, friends! I'm back from maternity leave. More on that soon! For now …
It's early January — and for many, this time of year goes hand-in-hand with New Year's resolutions. Did you set any health-related goals for the new year?
If you did, and you're also reading this blog, then you likely know already that TOPS is an excellent space to help you accomplish those goals (tell your friends!). We're a group all about connections, accountability, gentle reminders, and staying in good headspace when it comes to health and wellness. It's not a diet, it's a lifestyle.
So, let's say you're on the fence about joining us — consider diving in and giving membership a shot. Or if you're a current member debating whether to re-up, what are you waiting for? Let's kick-start this year and get off to a strong start.
I will say, something I've learned over the past week or so, is that there seems to be an issue for people attempting to renew their TOPS membership online.
Not everyone is running into trouble, but some of you most certainly are.
First of all, we're so sorry about that! We never want to make it a challenge for you to join us.
If you're itching to renew and your TOPS site is giving you issues, here are some steps to take:
Call us! We can help you renew by phone, if you have a few minutes for a quick call. Reach us at 414-482-4620. We're typically in the office 8 a.m. to 4:30 p.m., Monday through Friday, and that's Central time.
Email us — support@tops.org and we can likely fix the "Renew" button on your member profile.
What we DON'T want you to do is make a new account, if you already have an account online. Then, you'll have to call in and we'll have to merge your accounts, and it's more trouble than it's worth.
One more thing:
If you're renewing after 30 days, you can't do it online. That would give you a new membership (and remember, you don't want that). So if it's been more than a month, but you'd still like to re-join, please do! Just keep in mind, it'll have to happen over the phone, or by renewing at Chapter, or if you happen to have the physical renewal form (or a substitute renewal form, L-003), you could mail it to us, along with a check.
Just to reiterate: Anyone past 30 days due won't be able to access our Members Area of tops.org or renew online without assistance.
"Why re-up?" You might be asking yourself. Because your friends are in the same chapter (hopefully!), or you'd like to make some friends who have the same goals as you. Perhaps you've been curious about our online option; this is your sign to try it out. Maybe you need a better collection of healthy recipes, you've been hearing about our latest TOPS Talks, you want to receive our member magazine again, or check out the newest health recommendations online, using the Krames Health Library. These are ALL great reasons. Don't attempt to overhaul your lifestyle all on your own. We can all help each other.
No excuses: Let's make 2023 our best year yet.
Finally, I'll end here. If you're still debating renewal, or struggling to re-join, or wondering when your membership is up, we have a pretty great Help Center that should be able to answer those questions for you.
· How do I renew my TOPS Membership?
· How do I find my Membership Renewal Date?
· How do I finish my Membership Renewal?
Here's to hoping I didn't sound like too much of a broken record. 😉
It's nuanced, but we're overhauling this process for the future.
Looking forward to connecting with you (especially as I remind myself what it's like to work out, after being pregnant for what felt like an eternity!) 🙂