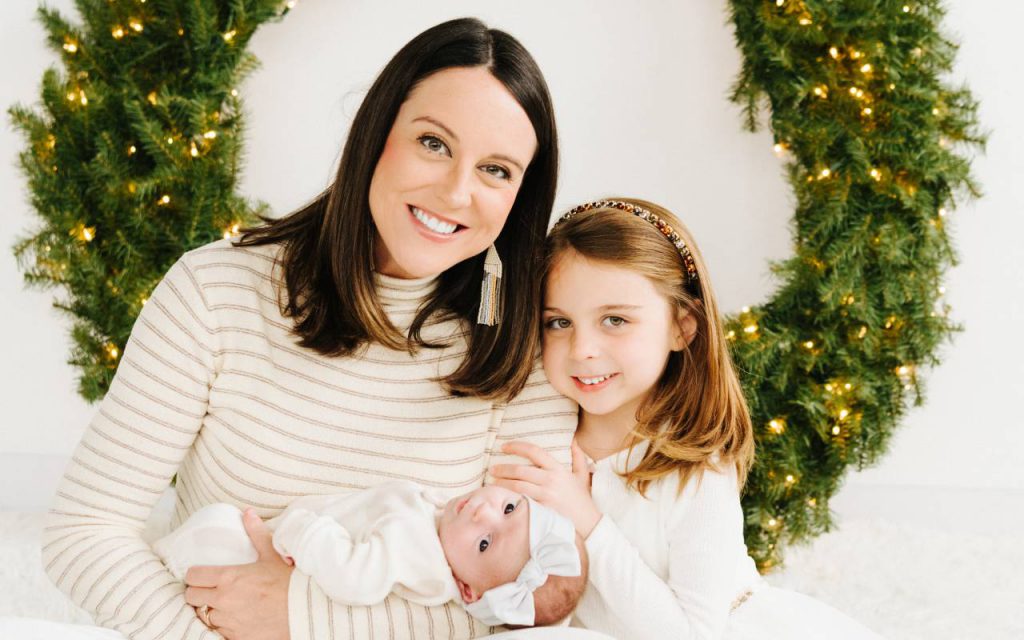 ---
As I probably mention a little TOO often, I had a baby this past November. It's hard to believe that this coming weekend, she'll be 4 months old! Time is absolutely flying.
But I don't talk about it just for the sake of talking about it.
I discuss my kids with almost everyone I know, just like I chat about my job with a good number of the people in my life — because these are the things that are important to me. They're on my mind. They're my routines, my patterns, my day-in, day-out responsibilities. And I love them.
I'm very passionate about my work: My work as a mother and as a Communications Director at this fantastic nonprofit.
Anyway, my oldest is 7. She is pure delight, in human form. I wish everyone could meet her! I know most moms are obsessed with their children, and biased, thinking they're the absolute best, but Analisa really is. She's smart, funny, perceptive beyond her years, and so loving. I'm proud of her every day. And I could rave about her all day.
I had an event over the weekend (meaning, just 2 days ago), but it was a party held by a friend, and although it's now concluded, I was just replaying in my head how it all came to be.
I was waffling about attending — for two reasons. One, I don't love to leave my family, even for 24 hours, and it would involve a quick overnight about 4 hours away. And two, well, I hate to be vain, but I'd be seeing a bunch of former coworkers, for the first time in … 12 years or so, and I wanted to look my best. I didn't want it to be like, "What happened to Michelle?", although I realize how silly that must sound when I type it out. I do recognize that we're often our own harshest critics. And I'm being a little hard on myself these days, as I hold onto a few extra pounds as a I continue to breastfeed my daughter (which, again, ridiculous!) I'm proud to nurse Bridget, as this nursing business has never come naturally to me, and I'm confident that my body will snap back someday … plus, who wouldn't give a postpartum mom some grace?
See? Again, I do know how funny this must all sound!
But listen: Sometimes what's logical, and that other "noise," you know, the junk swirling around in your head — voices from naysayers or even yourself — those conflicting messages can trip you up.
All this to say, I brought my daughter shopping with me in the week or so leading up to my trip, just because I genuinely enjoy her company, and I wanted a new outfit or something, to help me feel my very best and to ensure I had something as flattering as possible for this outing.
And what happened next — what prompted me to reflect and write this blog post in the first place, is just too sweet for words.
Sometimes kids help remind you of what really matters, and how they see the world: Clear eyes, open heart, priorities straight.
I tried on dress after dress after dress (as well as a few shirts/skirts combos — real talk; we had like, 20 items in the dressing room at one point!), and I was both pleasantly surprised at times, and honest with myself in other moments, over what looked good and what wasn't as flattering.
I will say, I made it a BIG POINT never to criticize my body in front of her, or call myself names. We had talked previously about how impressive it is that a woman's body can carry a baby in the first place; I didn't want to contradict all that by grabbing at my stomach or bemoaning any body parts in particular.
I was careful to say, "Oh, this one's not for me," rather than "this makes my arms look flabby." You know what I mean? Words matter.
But like I said, each piece of clothing that I put on, some were great, some were not-so-great, Ana was like, audibly gasping. "Mommy, you look BEAUTIFUL in that one!", she'd shriek, or "OK Mommy, now THAT is the look. It's perfect!"
It's almost comical how *bad* I looked in this one dress — I'm trying to go easy on myself over here, but it was indisputably awful, lol. I pulled it off almost immediately, and Ana was just like, "that color on you, Mommy, next to your hair, is SO pretty!"
She didn't see any of the disdain. To her, it was all beautiful.
And that's when it dawned on me.
Children are just so pure sometimes. I wish we could all be like kids, before we knew that we were "supposed" to look a certain way, or live up to these massive expectations that society sometimes sets. Bouncing back after a baby in 3-4 months; that's not even realistic.
All Ana saw that day was her mama. Not necessarily a postpartum bod, or looser-than-usual skin on my stomach, or anything negative. Each time I tried on a new outfit, she was like, WAITING to be delighted, and to figure out what she loved about it, rather than grimacing or nervously checking out the reflection in the mirror (which I was doing, of course).
And that's partly because, I'm sure, that's how I react to her. I don't look for things to hate, I look for things to love. I call out her hair color and her pretty smile and the joy she brings to each room she enters. That's what we do with our loved ones. We see them for their souls. We don't nitpick.
We need to treat ourselves like we'd treat our daughters or our friends.
Also, I swear I read somewhere once, "My body is the least interesting thing about me," and GOSH I felt that, from head to toe, in my moment of reflection on all of this.
I have so much going on in my life right now: My beautiful children, my husband, my job, which, as mentioned, I've been throwing my heart into lately; I'm really looking forward to skiing with my older two kids and my dad this coming weekend, and reconnecting with extended family. There's so much else going on, other than a few stubborn pounds that are the result of a gorgeous baby daughter who I just delivered in November. This is a time of joy.
So, if you're avoiding the dressing room or you're nervous for a big event, my final words of advice are — don't be. Give yourself a pass. Even if you didn't just have a baby. We all have lives, and seasons, and reasons. But don't skip the event. Talk to yourself like Ana talked to me. Show up in whatever makes you feel best, as your most authentic self, smile, ask people questions about themselves, be in the moment, and don't stress. No one is judging you as hard as YOU'RE judging you. We see your smile, not your stomach.
I doubt anyone even cared what I looked like on Friday. I feel silly for having all those reservations. I really learned something from Ana, and hope I could pass on some of that wisdom.
*And she is available for rent, if you need a tiny first-grader's voice in the dressing room with you at TJ Maxx. 😉
Until next time!