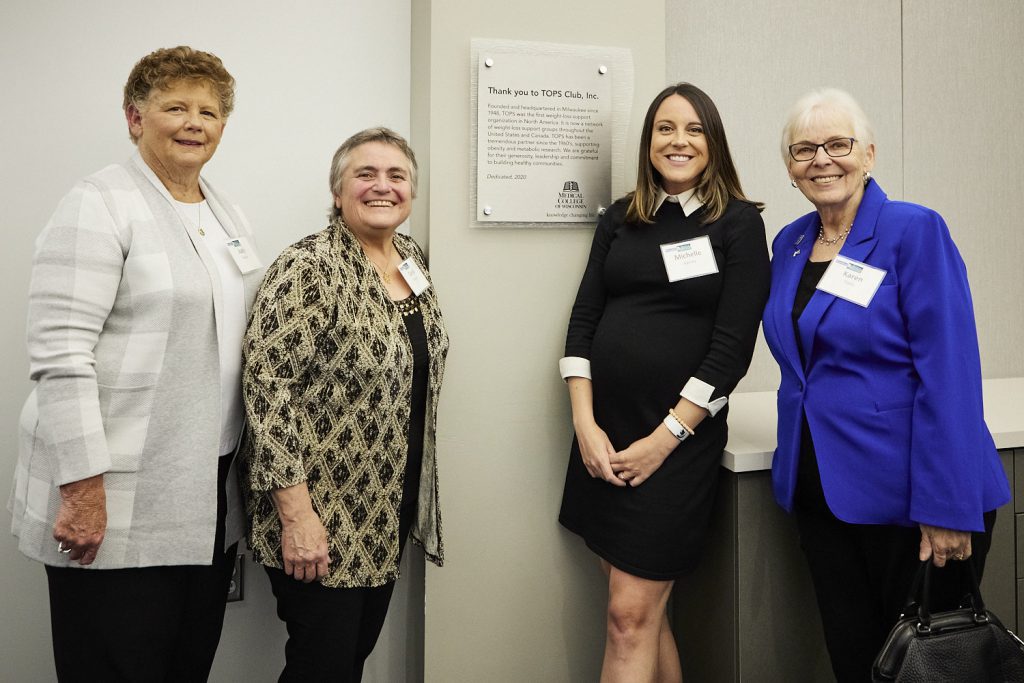 ---
You know what impresses me about TOPS?
Well, SO many things.
But this especially — since 1966, do you realize that we've contributed more than $16 million toward understanding and treating the effects of obesity on health, and toward learning ways to help people effectively lose weight?
Research supported by TOPS has made major contributions to the world's understanding of obesity and its links to diabetes, cardiovascular disease, inflammation and cancer. And year after year, we continue to support the research being done at the Medical College of Wisconsin.
In fact, TOPS is MCW's longest sustaining donor.
How cool is that?
You're a part of it all, as a TOPS member, you know.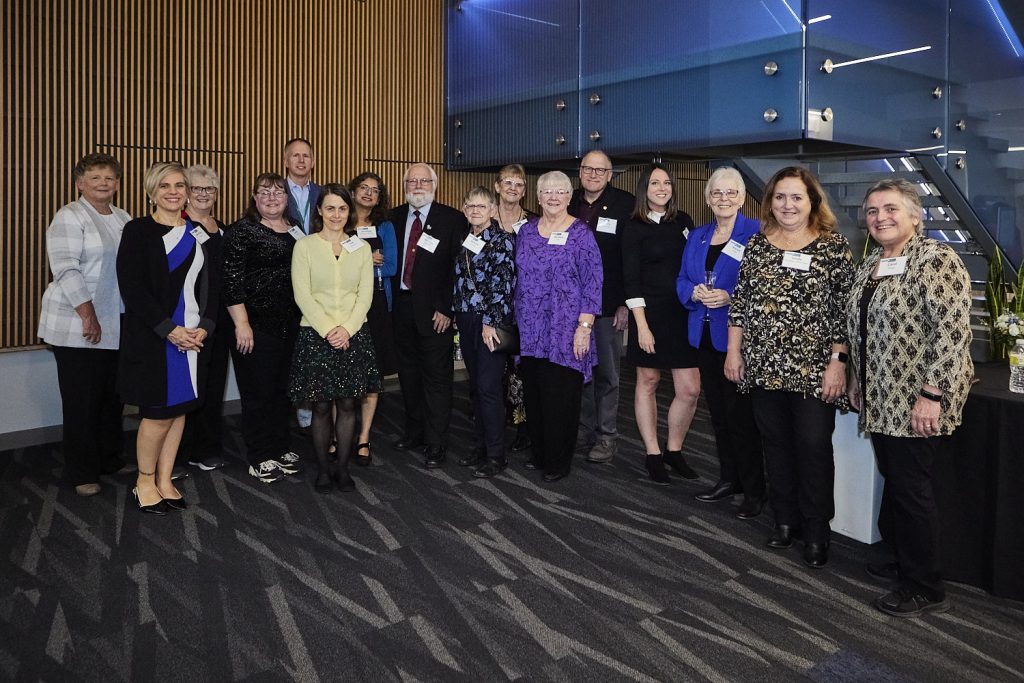 ---
There seems to be some confusion sometimes, about our status as a nonprofit organization. Being a nonprofit; that doesn't mean we don't need money to survive — because we absolutely do. We're still a business, at the end of the day, and we have lots of expenses. But we exist to help people live better, longer lives. We give extra money to science, and keep yearly dues fairly low, to make the program accessible to the largest number of individuals possible. We're non-commercial, evidence-based, and have a mission of helping everyday people become healthier, so they can do more of the things they enjoy with the people they love.
But back to the medical research — that's all because of TOPS founder Esther Manz. It started with her.
Esther knew there was no magical way to lose weight. Some people could drop pounds simply by watching what they ate and moving more, but Esther struggled to make the number on the scale go down — even when she was mindful of what she ate and became more active.
This was intriguing to her; the fact that weight loss could look different, based on your genes.
Esther wanted to learn more, so it sparked her interest in medical research. She even allowed herself to be tested to see why weight loss was so difficult for her. All this curiosity led to TOPS Club Inc. donating $250,000 to Evangelical Deaconess Hospital in Milwaukee, Wisconsin, in 1966 to start a clinical investigation on obesity.
This marked the beginning of the TOPS Club Inc. Obesity and Metabolic Research Program.
And as mentioned, it continues on even today.
I think Esther would be incredibly proud, all these years later.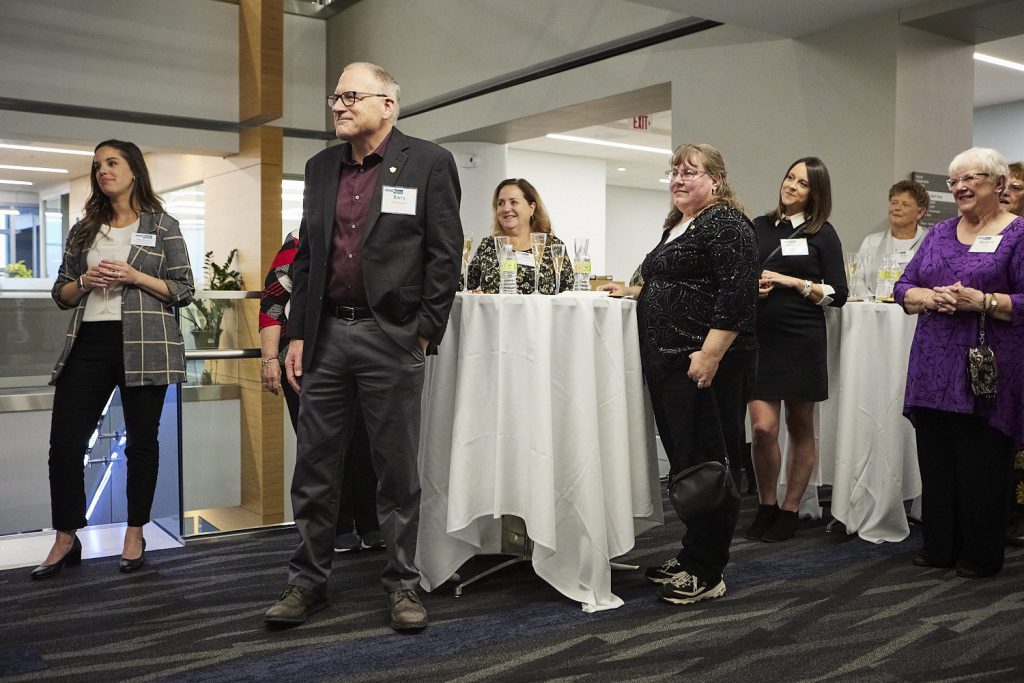 ---
If this topic sounds familiar to you, and you've received your most recent copy of TOPS News, perhaps that's why. We ran a story about our ties to the Medical College, and the obesity research field, in the March-April issue (which, if you haven't gotten it yet, watch those doorsteps! It should be arriving any day now).
Carol Holtz, our Online Meeting Facilitator, and none other than Esther Manz's granddaughter, has been a valuable asset in helping us assemble and write these magazine features. You might have noticed, but each TOPS News issue in 2023 is showcasing a feature tied to our history, in honor of our 75th year. The idea is, you have to see where we came from, to envision where we're headed in our next 75 years.
And if you haven't read the story yet, you can do so online. Here's the link!
As you can see in the photos I've sprinkled within this blog, back in late October 2022, the Medical College of Wisconsin honored TOPS at an evening reception of sorts, for all the financial gifts we've provided over the years.
It was a dedication ceremony, and we came together to celebrate the renaming of a (beautiful!) conference room at MCW. I wish Esther could have seen it.
Dr. Srivedya Kidambi, who, you might recognize that name from TOPS News or a TOPS Talk, was in attendance, as well. She addressed the room, about just how far we've come.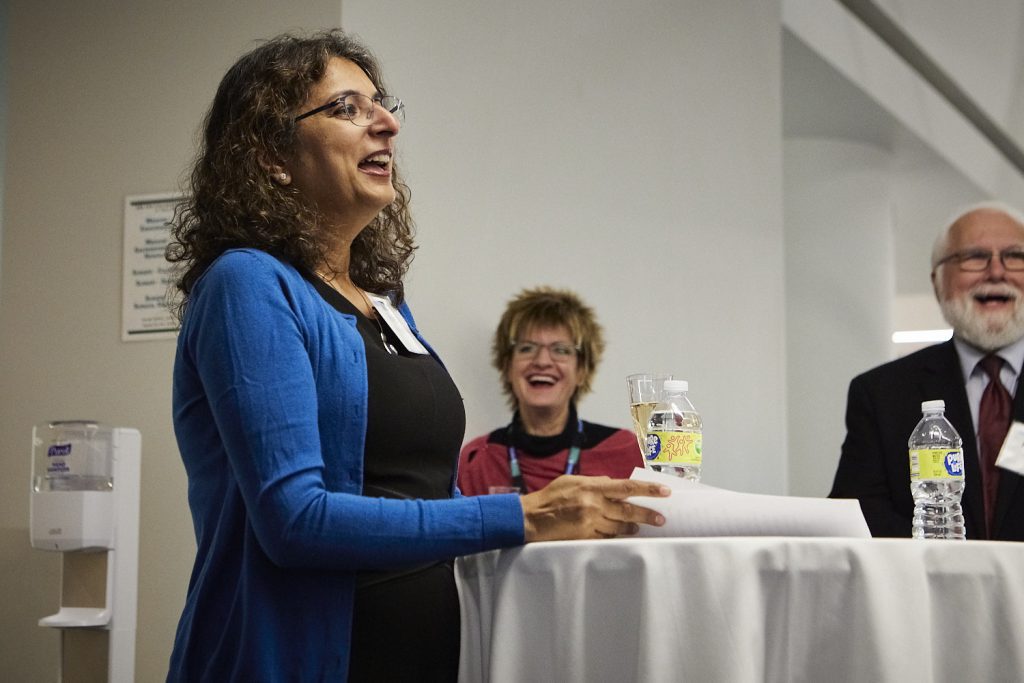 ---
Kidambi is the Chief of the Division of Endocrinology and Molecular Medicine at MCW, as well as a regular contributor to our magazine. I loved hearing her speak.
And I can't tell you how nice it was to put faces with names, and break bread, so to speak, with the people who are helping to further our noble cause, of combatting obesity.
Furthermore, I can't tell you how refreshing it was to look around the room and feel so grateful to work for an organization that values the "big" stuff. It's not just about chapter meetings or the latest TOPS Guide or what we share on Facebook (although, those are certainly pieces of the puzzle, that make up who we are as a group!)
This; this medical research; is something bigger than us. It's something we'll be remembered for. It's our own piece of history. I'm incredibly proud of that, and hope you are, too.
I'll most certainly raise a glass to these efforts, and hope you'll join me.*
*It was a figurative "glass" I raised in late October — as you might be able to tell from the pictures, I was VERY pregnant. 🙂
Cheers to TOPS!
---
Photos courtesy of MCW/Dale Reince