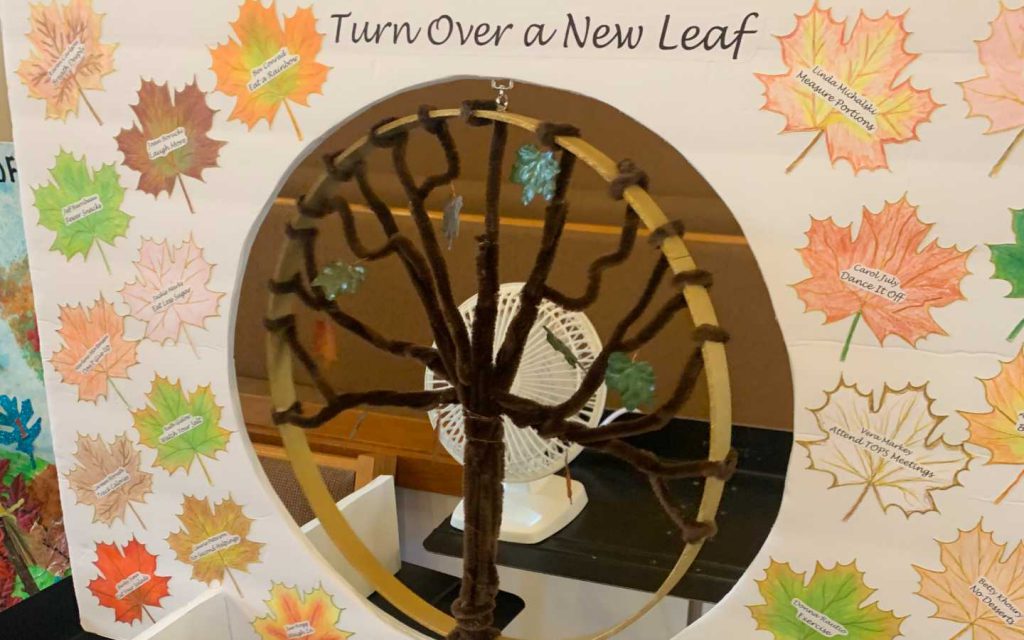 ---
Ever since I started at TOPS, in mid-June, I've been saying just how much I want to attend an event — no matter how big or small.
Even a meeting … I still think I could benefit from being a fly on the wall at a TOPS weekly meeting, as well.
And I do realize TOPS hosts chapter meetings in the very same building where I work, at Headquarters, Monday through Thursday! So honestly, there are no more excuses. It's well past time for me to attend some things!
Well, I'm pleased to say I went to the Wisconsin Fall Rally over the weekend, and it was a delight.
It only took me about 25 minutes to drive over to Big Bend, WI, and before I could even wonder, "Am I in the right spot?" I saw a reassuring digital sign at the church that would be hosting our event.
It said something to the effect of, "Welcome, TOPS members!"
Phew — that took some of the guesswork out of the equation. 🙂
And then the rally itself was really neat. I parked, walked up to a registration table, and upon introducing myself, was instantly hit with some suggestions about our website. Typing that out, I can't tell if you guys will think that's helpful or overwhelming, but trust me when I say, I'm always open to constructive criticism! And I'm well aware that our website has some limitations — believe me, my team is on the case! There are no quick fixes here, but that's one of my goals as Communications Director, is to kind of "recast" things online. I would love a more intuitive experience for you in that space. Stay patient with me!
From there, I walked in the church, I met one of our Coordinators, Jackie Marks, some of our members, and other members of the Field Staff. I snapped some pictures of the fun and creative signs our members made with their chapters — see below! — and strolled the premise, taking in all that the rally had to offer. There were raffles, items up for sale; you name it. And hopefully some new connections and friendships being made!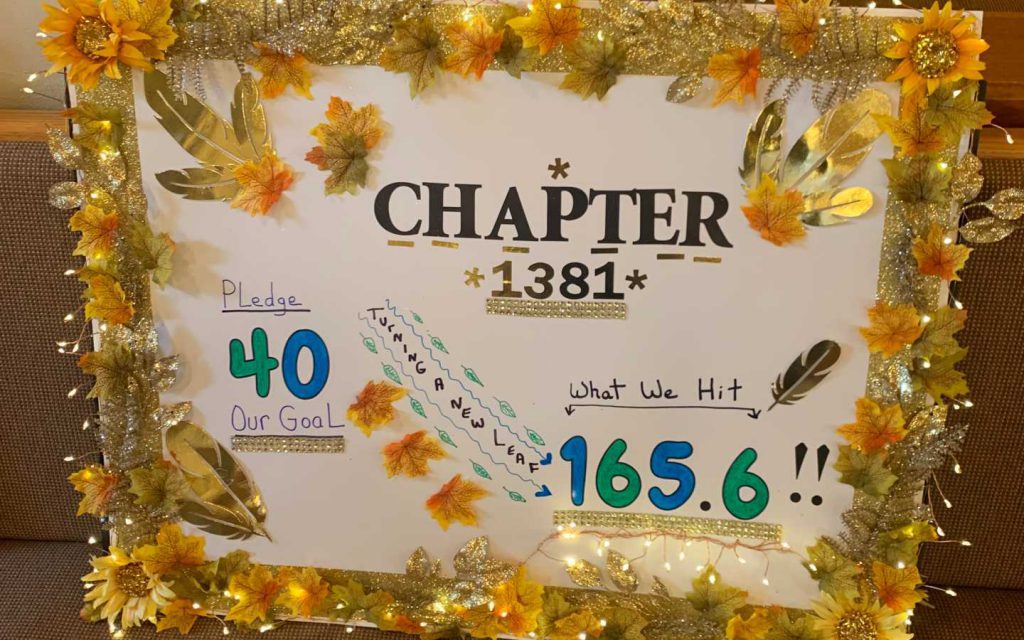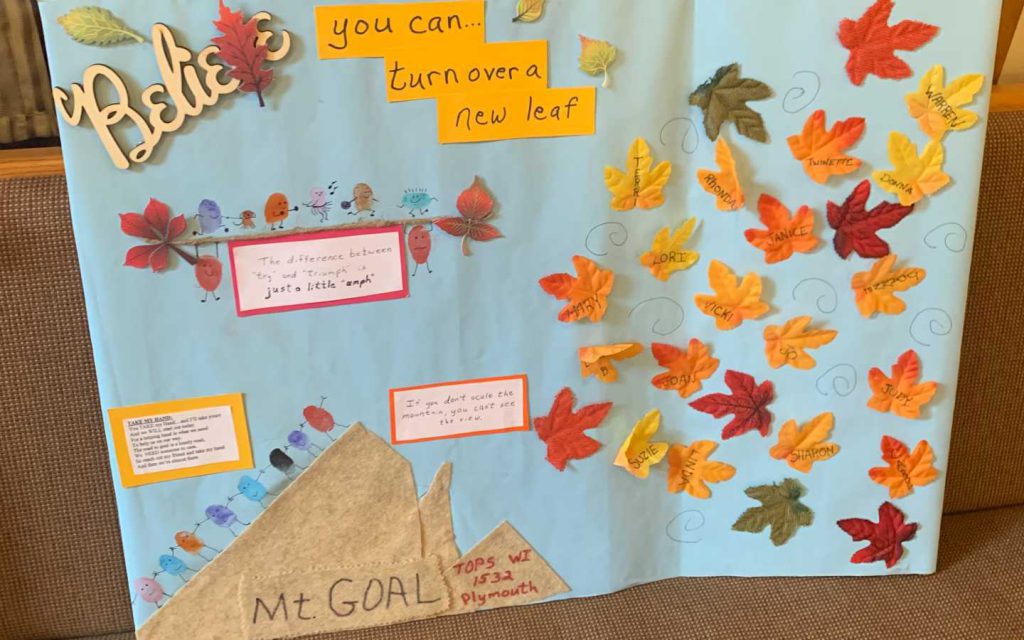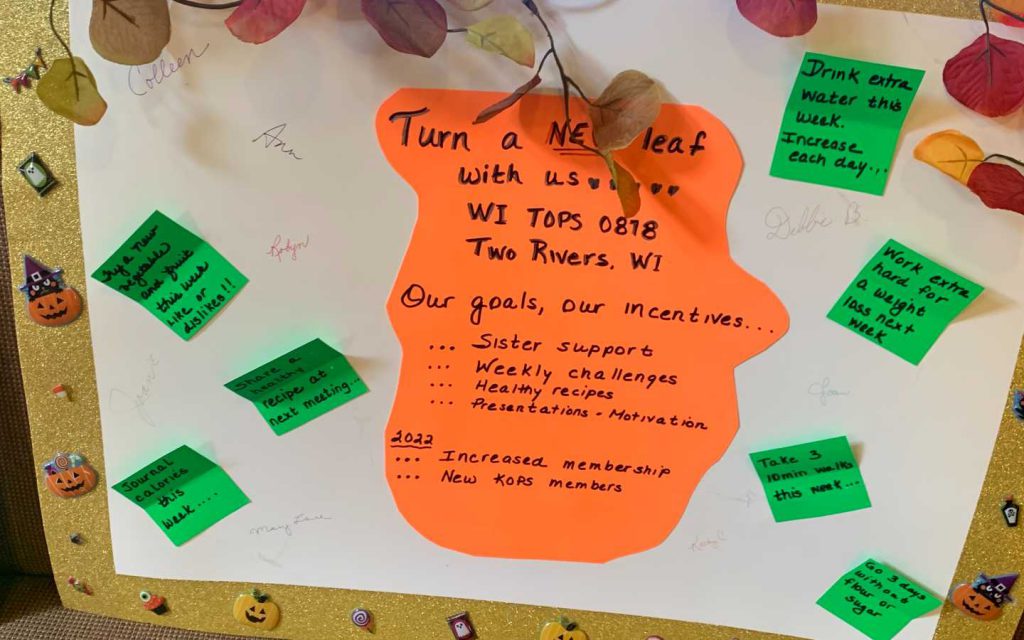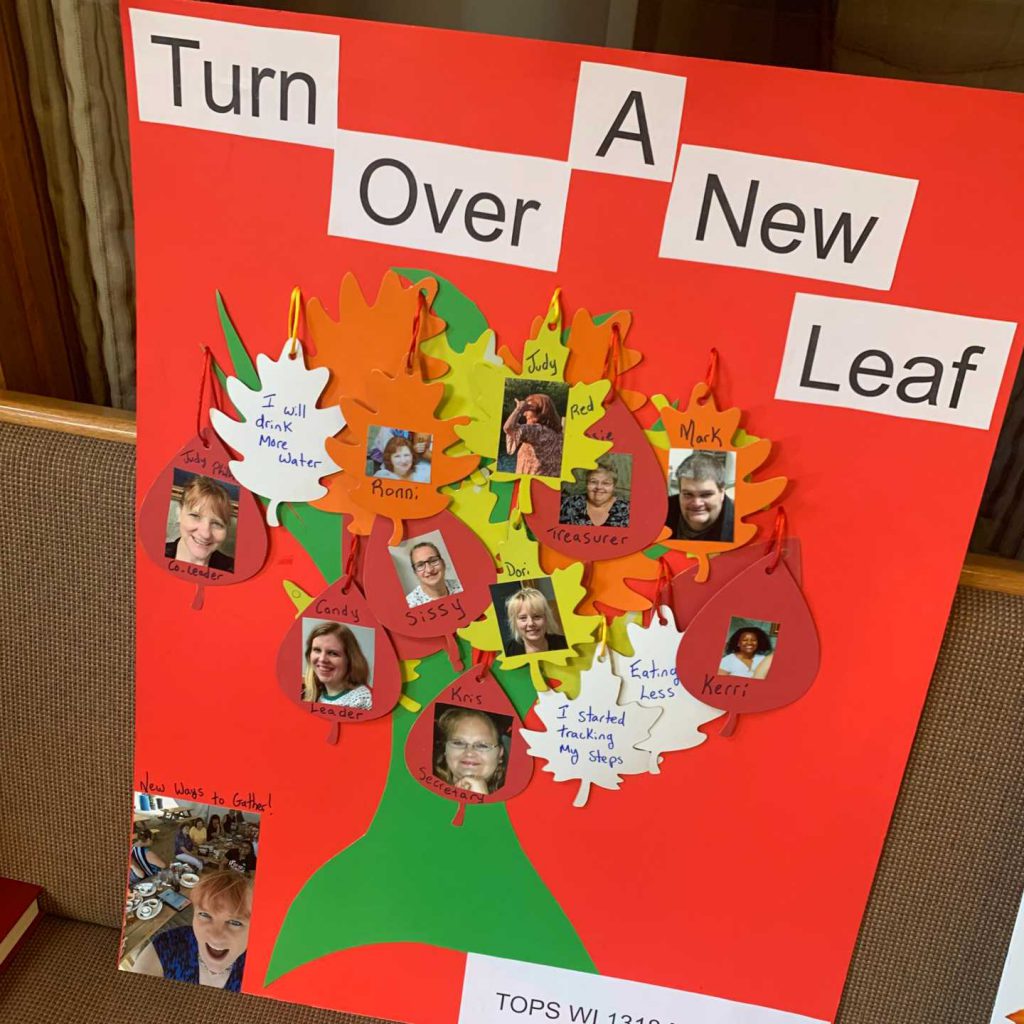 When the program itself started, we opened with a few songs, the emcees were upbeat and cheerful, I even spoke briefly, just to introduce myself and say hello, and then … the keynote speaker was awesome. She spoke about how to make this healthy lifestyle truly a LIFESTYLE and not just a diet, shared some of her own triumphs and setbacks, and gave specific advice about protein intake and water consumption that I know our members appreciated immensely. She answered questions, made us laugh, and it truly felt more like a one-on-one conversation with a close girlfriend, rather than a stiff and formal "keynote address."
Plus, how could I fail to mention, even roll call was really inspiring!
To hear, "We aimed to lose 50 pounds as a group but we lost 150" — I loved it! This is what TOPS is all about: Motivating one another, sharing what works, the accountability, the camaraderie, the success stories … we are truly a community. The claps and applause in that church were so genuine after each "progress report" (you even cheered for my baby bump, so thank you!), and I was just so proud to be a part of this wonderful organization.
So, what's the takeaway here, friends?
Get to a rally! Meet some new people. Wisconsin friends, I'll see you at SRD in Appleton in May, and everyone else, keep on doing what you're doing. I'm just so glad to be aligned with you!
And thank you to everyone who popped by on Saturday to say hello in person. I've said it before but I'll say it again: My inbox is always open!