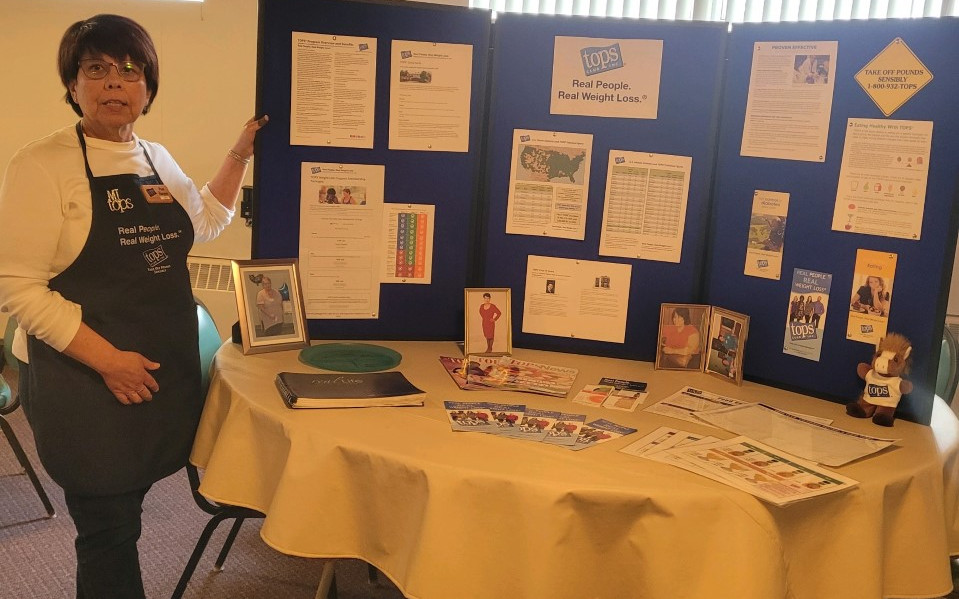 ---
You guys might know already how much I love the great state of Michigan (raised in Royal Oak, schooled in East Lansing, with many summer days enjoyed in Cheboygan — also spending time post-college in the Grand Rapids and Flint areas) … you can imagine I'm excited to share a Mitten State win!
Kim Murdough, who many of you might know as a Central and West Michigan Coordinator, recently told me about some exciting news from MI 1900 Grand Rapids.
Not only is it neat in and of itself, but I was hoping it might inspire you to follow suit, or see if it gets your wheels turning about any similar opportunities you could offer in your area: This Grand Rapids chapter was able to get a small area paper to post this (below), weekly, for the next six months:
You're invited to join a class that is being put on by Michigan State University (Grand Rapids Nutrition Extension) called Cooking for One. This class will be held once a month from March through August and will be hosted by a local TOPS chapter. TOPS is Take Off Pounds Sensibly. You do not need to be a TOPS member to attend, and the class is free.
Description of the class: Sometimes cooking a meal can seem like such a chore. Explore ways to make cooking simple and fun, learn helpful tips and tricks to making healthy choices, and participate in cooking real recipes for one. Participants receive a handbook with practical recipes.
(There are some more details provided, like start date, location, a contact person and time, but I figure for the purpose of this blog, not everyone needs all those!) 🙂
This class sounds awesome, does it not?
(I want to go!) 🙋‍♀️
Kim said the leader was concerned about the "one visit free, then you must join" rule, but it was waived for the purpose of the class.
"Our hope is that some of the interested class members would consider joining our TOPS group," Kim said. She added, "Major kudos to Leader Pam Harper."
Major kudos, indeed! This was such a good idea.
We love hearing about successes like this. Spreading the word about TOPS — that's one of our goals, right?
If you have anything similar to share, please email me! I'd love to feature you next.
I have some fun ideas to share with Publicity Volunteers as well, as we continue to revamp that list and our offerings. Stay tuned for those.
For now … great job, Grand Rapids!