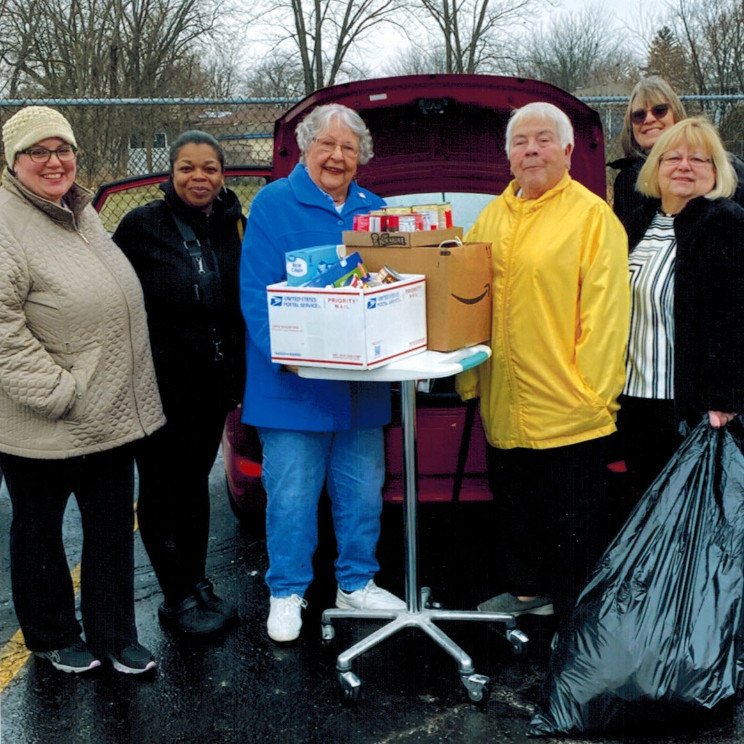 ---
Hi, friends!
I wanted to draw your attention to this beautiful story I received in my inbox just last month.
One of our Service Program Administrators, Mary Mullane, had this to say: "While I was attending the recent recognition event in Northern Illinois, I was struck by the outreach of this newer chapter in the community. Jody Nolte, the Coordinator there, recognizes chapters who reach out into the community.   Their story touched me and I wanted to pass it on."
TOPS Advocate Adrienne Mikulka received this write-up from Michelle O'Sha, of TOPS IL 2697 Tinley Park. I hope it can bring a smile to your face, or perhaps reinvigorate your chapter. This is really what it's all about, you know?
And I most certainly plan to mention this at Wisconsin SRD on Friday. (See you there?)
OK, without further ado, I'll let Michelle's words take over:
"Belonging to TOPS is belonging to an organization larger than ourselves. While the main focus is support for weight loss and in each other, it's not surprising that it can spill over to what we can create for everyone around us. There was a food drive notice on the Steger, Illinois Facebook page for a collection for the village of Hopkins Park, Illinois, which is part of the Kankakee-Bradley Metropolitan area. One of our members, BettyAnn Hansen, thought it would be nice if we could all bring in a little bit every week to donate. We found out later that there were some homes that still had dirt floors in this community.
"We are a newer club, and there are only six of us, but the ability to give surprised us all.  Every person actively donated every week, and before we knew it, we had a carload of food and clothing to donate.  The car was loaded February 7, 2023, and the donations were dropped off the following morning. We are still bringing in donations every week — a single can of that, a box of this, and a bag of all the clothes we shrunk ourselves out of. Our club believes Esther Manz would be proud, just as proud as we are to represent TOPS."
Now THAT is what TOPS is all about. I never got to meet Esther, but I absolutely believe she would be touched by this.
Go out there and spread some good in the world, TOPS family!