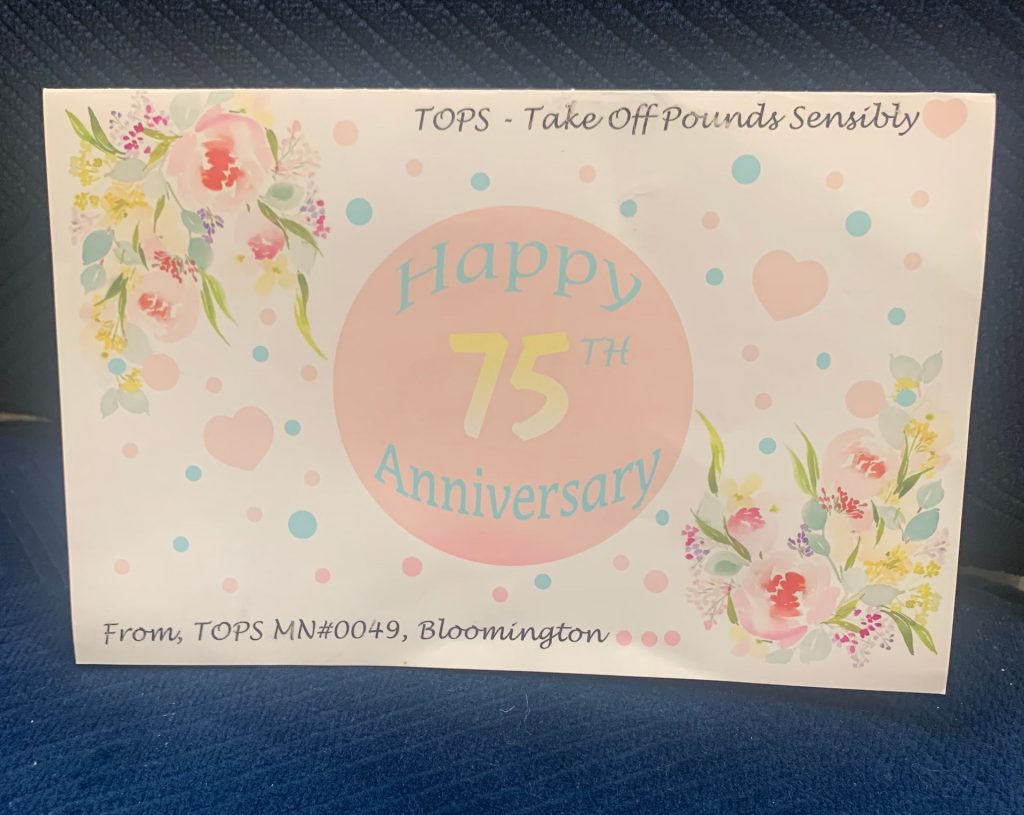 ---
Mondays can be weird — I don't know about you, but sometimes I need a quick way to re-engage with work things, and dive in on a fresh week, in a style that feels enjoyable. For me, that means writing something light and fun.
So, with that said, welcome to my third week in a row posting a Monday "TOPS Of Mind" blog! The idea is to make these entries short and sweet, and, as always, communicate what we're buzzing about over here at TOPS HQ.
Here's something that I hope catches your eye in our next issue of TOPS News (which we're sending to the printer on Wednesday, meaning, you'll likely have it in your mailboxes by mid-August!)
"Throughout TOPS' history, members have mailed in cards to celebrate milestones and holidays. Let's continue this in celebration of our 75th anniversary.
Please send cards with your well wishes to TOPS Headquarters, P.O. Box 070360, Milwaukee, WI 53207-0360. Cards will be displayed at Headquarters for viewing during this celebratory year."
Such a cool idea, don't you think?
We've already received a handful of cards, but this might be a fun idea if you're looking for something to do at your next meeting. Think about what TOPS has meant to you over the years, or what you're hoping to achieve if you're new to our organization. Then, as a group, you can pass around a card to sign, with each member entering a little note inside.
We love reading through your handwritten well-wishes and personal accomplishments, and it'll be really neat to display all of these cards when we host you for our 75th anniversary!
That's Oct. 21, so you have plenty of time. 🙂 Is anyone else thinking of making the trip? As always, I'll remind you that there's no pressure … we'll be livestreaming the event on our YouTube page. But we also know there's a bus-load of members from Michigan who will be traveling in, so if anyone else (semi-local) is thinking about it — please comment below! As August is just around the corner, I'll start sharing more and more of what we have up our sleeve for the big day.
Anyway, hope you're doing well out there, TOPS friends! Happy Monday.