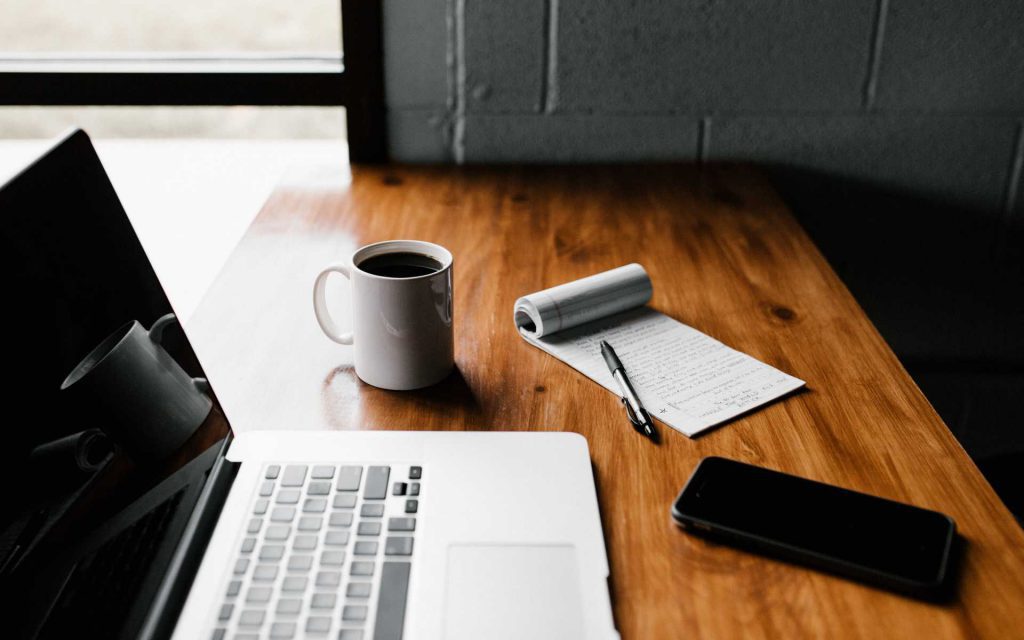 ---
Hi, TOPS friends!
Am I allowed to say "Happy Monday" when it's 10:30 p.m.? That feels like such an optimistic "morning" sentiment.
I'm not sure what the answer is on that one, but you know what? This is my blog, and I say, despite the fact that it's almost Tuesday, HAPPY MONDAY still feels appropriate and right in my book. Today was a little wild in my world; our internet was out for half the day while I was attempting to work from home, so you could say I'm doing a little late-night catchup! Hopefully you see this blog post at a more reasonable hour.
ANYWAY, to completely pivot topics, I've been thinking about something over here: We are living in an age of misinformation. I could do an *entire* long-winded, rambling post about this, especially as a former journalist, but I'll spare you all of that, at least for now.
But really — think about it: The internet is bigger than ever. You can look up absolutely any topic in the world, and you're bound to get some Google hits. But … can you trust everything you read online? Most certainly not. And when it comes to social media, well, I'd like to think of it as a blessing more than a curse. We're all so interconnected, and can easily see what each other's lives, photos, personal accomplishments and day-to-day happenings really look like. But on the flip side, when we rant about something (like on Facebook, for example), and our Facebook pages are so often filled with our friends and the people who are the most similar to us — is that a good thing? To shout into an echo chamber? Does that challenge us? Does that change us? Or do we just hear what we WANT to hear?
That part can be good and bad.
And of course, not every little opinion that we voice on Facebook NEEDS to be challenged or changed.
You could say all of this is simply food for thought.
Also, in case you're wondering right about now, "What in the HECK does this have to do with TOPS Club?", hang with me! We're getting there, I promise. 🙂
In this crazy age of misinformation mayhem, TOPS has this major, incredible resource that you can trust.
Of course, no medical advice is going to replace your doctor — or your team of physicians that knows you and your background personally.
But: Krames Health Library, you guys. Krames!
It's honestly the best.
Need a topic to present at your next chapter meeting?
Show the group Krames.
Just recently got diagnosed with Type 2 diabetes, and you're feeling overwhelmed, not comprehending where you should start?
(Well, your doctor's a great resource here too, but still — Krames!)
Back to that "show your chapter" idea — in fact, you could demonstrate for your fellow TOPS chapter members how much more everyone could be getting from his or her membership, when you take into account all our fantastic resources on tops.org. This goes well beyond Krames, really.
You do realize, you pay for this stuff as part of your membership, or your renewal fee, so I want to take a second to call it all out! 😊
Re-focusing on Krames specifically: Do you know how to navigate there?
Well, I'll make it easy. Here's a shortcut, or, for next time, you'll want to:
Sign in to tops.org
Under the Members Area page, click or tap on My TOPS Resources
From there, go to Health & Wellness —> Krames Health Library
Tah da!
If you're looking to stay well-informed, you can search the Krames Health Library for thousands of articles on every conceivable health and wellness topic, including diabetes, nutritious eating and how to navigate your medications. It's even available in Spanish.
And if you have a question about an Rx, the Krames Health Library will help you find an answer, with the latest news and expertise on a variety of prescription drug-related topics. Search your medications here. How cool is that?
Krames doesn't have a political affiliation; it aims to provide patient education, grounded in the most recent evidence-based medicine available. (Hey, that sounds a lot like what we stand for!)
Krames also exists to empower people like you. If you read up about your own conditions and meds, you won't have to think of EVERY question to ask your doctor … Krames is like a jumping-off point for you. You can take your health into your own hands, it's here to make you a stronger consumer and a stronger version of yourself. After all, you're driving the car when it comes to your own wellness. Krames can ride in the passenger seat.
We should all be using Krames to its fullest potential. This is a good reminder for myself, too!
Won't you join me?
Let's get this Monday-into-a-Tuesday off to a strong start, TOPS Nation. Tell a friend!
–Michelle