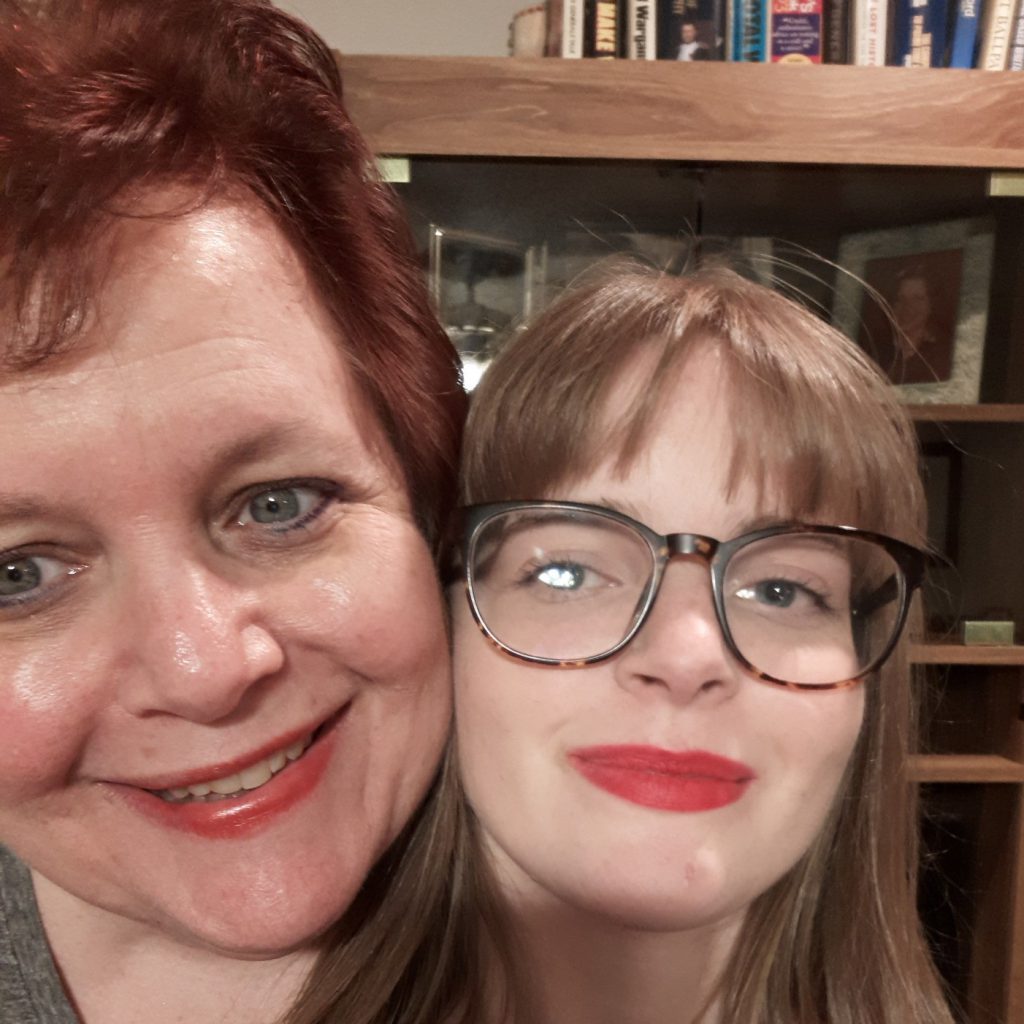 ---
We have some of the BEST members, do we not?
I want to introduce you guys to someone — in recent weeks, I had the pleasure of "meeting" one of our online members, Dawn Hunt, who lives in Texas.
Although Dawn and I are separated by about 1,000 miles, we've emailed and chatted on the phone. She's a joy to speak with! Dawn is also behind the YouTube channel "Centsible Living With Money Mom," which boasts more than 31,000 subscribers. She launched her channel in August 2017.
If you click PLAY on the video I included below, ⬇️ you'll see why she's such a hit.
Her videos have an addictive-like quality — once you view one, you'll want to keep on watching and watching and watching. Dawn is down to earth, talks to you like she would a friend over coffee, and addresses topics that appeal to probably all of us. 🙂 After all, who doesn't like to save a few dollars?
Dawn will show you what "cheap living" really looks like, some ways that her family lives off a fairly low budget, along with how to pay off debt, change brands to save money, etc. It's all the things you've likely heard about budgeting and smart money management … but Dawn personifies all of it. It's one thing to hear or read the tips, but it's quite another to see her truly live the best advice, as a lifestyle.
It was early January when Dawn posted a video titled "Weight Loss/ Health Update January 2023 Update: I Have Big News."
Right around the 5:30 mark, she says she's choosing one major goal for this year: To lose and keep off 60 pounds, which breaks down to 5 pounds a month — an obtainable goal in her book, she said.
Here's the video, if you'd like to watch:
In the clip, she speaks about some elements of her reinvigorated weight-loss journey, including:
— What's going to make it different this time?
— Preparing for a healthy living shift, gearing up to track what she's eating
— Downloading MyFitnessPal, to help her along the way
— Starting to meal-plan
Dawn said her fear was that she'd put in the work, lose the weight, then gain it all back.
And this served as the build-up to her big announcement: Joining TOPS, which she said will hopefully help her keep the weight off once and for all.
Dawn came onboard with our group for the supportive environment, and she's with us as an online member. It's what fits best with her schedule right now. She first heard about TOPS from a friend in Port Orange, Florida: Chapter Leader Kandy Lee.
"I knew I needed the help and motivation, and I felt like TOPS would give me that," Dawn said.
And for a new member, Dawn really understands the essence of our group.
Even in that first video, she did an excellent job explaining our structure, the online option, and gave a perfect analogy: Dawn said her hair stylist goes to Alcoholics Anonymous meetings, despite having been sober for years. But the woman isn't living a longtime sober lifestyle in spite of those meetings; it's BECAUSE of those meetings. No matter how much time has passed, the hair stylist still needs that accountability and relies on the AA meetings as part of her toolkit — to make sobriety a lifestyle rather than a quick shift.
Dawn wants TOPS to be the same way, and said she's committed to the organization through thick and thin. She's gearing up for weekly meetings for life, and wants to stick with us — even after the weight is lost, so that it's part of her mindset, mentality and routine.
We found out about Dawn's membership and YouTube presence through another online member, Tamson Darland (thank you, Tamson!)
Dawn spoke highly of Tamson, and said she's been a longtime subscriber of the Money Mom channel.
When I reached out to Tamson over email, to thank her for the great tip, she responded by saying, in part, "I love being an online TOPS member. TOPS is such a wonderful, supportive organization."
(So much love over here!)
To keep the excitement going, Dawn even posted a review of TOPS, unprompted, on Jan. 30. Here it is:
We're so glad you're continuing to have a positive experience, Dawn!
In the video, she shares information on how to get a chapter started, talks about our Real Life guide and more.
I'm happy things have been working out. My heart swelled with pride over the glowing review.
"Even though it's a budgeting (YouTube) channel, you have to budget calories, too," Dawn told me weeks earlier on the phone. "Plus, if you keep gaining and losing weight, you spend a lot on clothes."
I've never thought about it like that, but yes — so true!
Dawn's such a fantastic cheerleader for TOPS. We chatted about how sometimes, weight loss just isn't in the cards, in a particular month, year or "season," so to speak.
"Maybe it doesn't click that year. But that's OK," Dawn said. "No matter what it is in our lives, we have to be the one to make a decision (to turn things around)."
She knows it can be challenging.
"I'll get close to goal weight, or within 15 to 20 pounds of it, then I'll stop losing and I get frustrated when I don't lose, or I gain an ounce, and it's like, oh forget it!" Dawn said with a laugh. "And then I'll start gaining weight without noticing. But we have to stop making excuses. I don't want to gain the weight back this time."
Dawn, who's in her mid- to late-50s, lives in the Dallas area but went to college in Wisconsin and is from the Twin Cities (Minnesota). She's easy to relate to, and I enjoyed chatting with her about tried-and-true healthy living methods, motherhood, the Midwest and more.
"I'm hoping I can help people join TOPS," she said.
Dawn spoke fondly of our online facilitator, Carol Holtz, as well — in the video, just above, and in our phone call.
"She's so kind to everyone, and so respectful," Dawn said.
That goes a long way.
We spoke analytically about TOPS, as well — things we'd like to see change eventually, or what Dawn thinks we can do to improve the program. It's important to be critical, because that's how we grow.
"No matter what, you're going to find people who find the negative," Dawn said. "Do we want to be a source of encouragement? YES. Plus, every program can always be improved."
As for our current program, Dawn said she paid for the premium membership because she wanted all the fun items that come with that. She likes that we're a nonprofit organization, our low cost, of course, and the fact that we offer a holistic, science-based approach to weight loss.
"You don't have to follow a certain program. All of us are different. (Other programs) wouldn't be a great fit for me. TOPS teaches you balance. You can have what you want, it's just about portions and measurements. This is what makes the most sense for me right now."